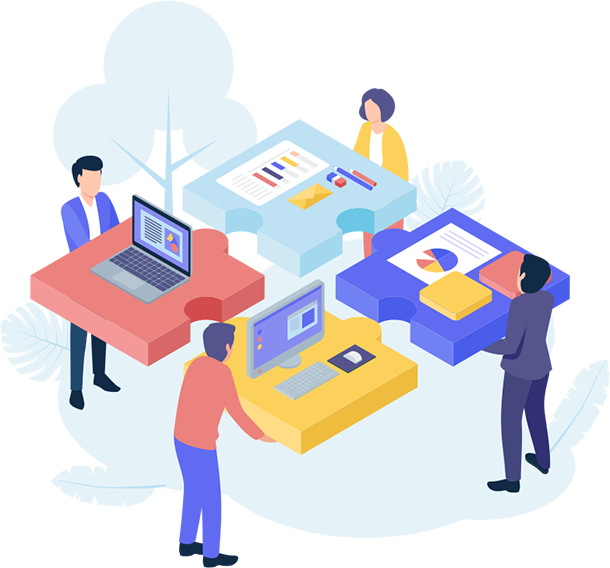 WHY US
Hello! We are Netesenz.
Netesenz is a premier provider of high quality software solutions. We have proven track record of delivering flexible solutions using Agile methods.
Our clientele span many industries and verticals such as Banking, Brokerage, Insurance, Student Loans, Display advertising, Online and Search Engine Marketing, Point of Sales, CRM, eCommerce and ISPs.
We're a full stack software development firm and our team of experts specializes in developing software that focus more on expressing business essence. We do that by focusing on the customer needs over legacy development methods. The software, architectures and processes are selected based on the business needs – that means delivering value to the customer each time, every time.
OUR SERVICES
what we offer
Lean PoCs to test product-market fit and assumptions.
Full stack application development (Social, Local, Mobile, Web).
Devops & Release Management
High velocity application deployments. Cloud integrations.
Strategy & Planning Services
New technology & tools assessments. Agile Project management.
Application Management Services
Ongoing application maintenance and support.
Usability, Functional, Performance and Security testing services. Automation services.

Netesenz has proven itself to be a reliable partner with skin in the game attitude when delivering projects. Most "gun for hire" shops simply want to define a scope of work and simply deliver that scope of work-regardless if it was defined correctly or delivers actual value to the client. We've been working with Netesenz for over 4 years and they consistently deliver outstanding value.
Jim
Cheif Executive Officer
Netesenz have consistently been my top choice for software consultancy, the quality of service and even the after sales services have been of a top notch, as a freelancer I would definitely recommend Netesenz, especially for a young business trying to make an impact.
Marcus
Entrepreneur
Our valuable success clients story
Our core values are at the heart of all that we do. They are integrated into our daily work lives and help us to remember our customers always come first, the last thank you should always come from us.
Netesenz consultants have helped us in the past with building solutions on Amazon's AWS cloud platform. Their developers are very knowledgeable on AWS platform and we would highly recommend them!
Jadon
CTO
Netesenz is helping us build our real estate platform in the cloud. Their consultants are very knowledgable in AWS and related cloud technologies!
Nellie
Product Manager